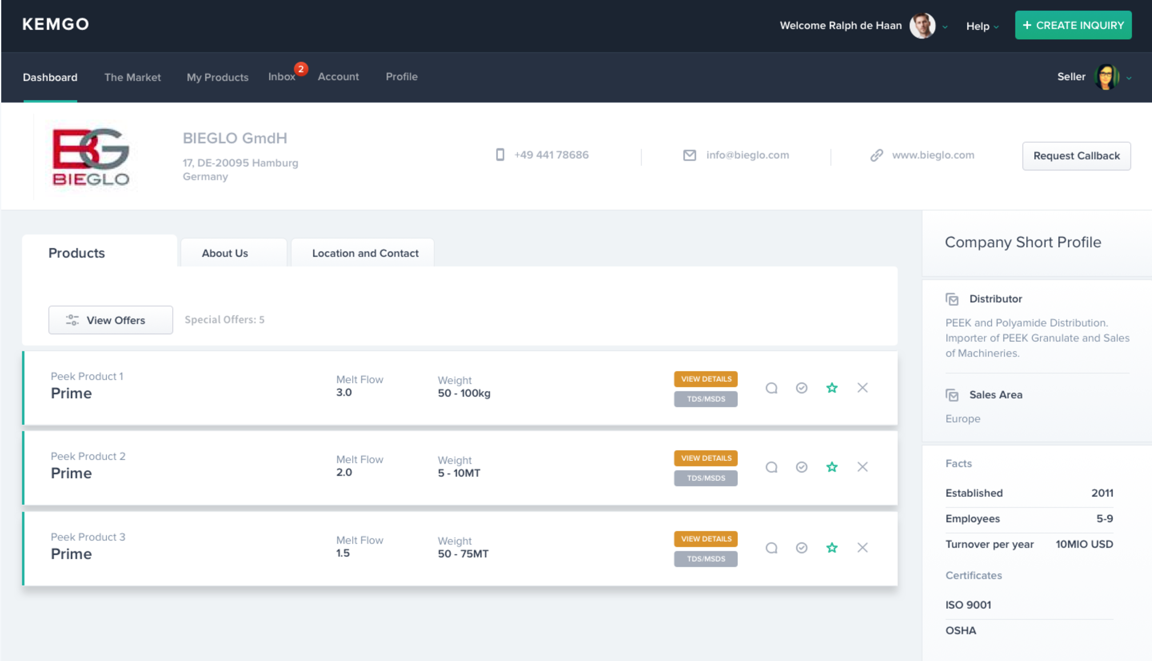 Introducing the latest feature of the Kemgo platform: The Kemgo Storefront!
As you know, we here at Kemgo are constantly striving to digitalize chemical trading, making buying and selling more efficient and easy for everyone in the industry, with our Kemgo marketplace.
Like everything, however, even the greatest platform still has room for improvement, and this is why we are now excited and happy to present you the latest feature of the platform:
The Storefront.
This feature can be used by all of our Kemgo+ members. It aims to improve membership branding and member communication for all of our beloved Kemgo members. In order to give you a better idea of what we are talking about, we have answered some questions below: